The holiday's will soon be over. Or, will they?...LOL
Everytime we turn the corner there's some kind of holiday such as Valentine's Day, Easter, Mother's Day, Father's Day, etc., or an Anniversary.
Ok, a birthday is not a holiday...lol but, it's always someone's birthday, or someone has a new addition to the family, maybe someone got promoted, or you just want to show someone some love. It doesn't have to be a holiday in order for you to show you care. Besides receiving cards, it's always fun to give them out too.
So, thinking about upcoming parties and events, you could start getting that special greeting card/announcement all ready to go. People still love receiving mail and cards. It makes their day much more special.
Get in touch with
Visual Xplosion
to help you create a one of a kind birthday card, baby announcement, graduation card, valentine's day card, etc.
We look forward to assisting you with your graphic design needs.
VISIT OUR WEBSITE: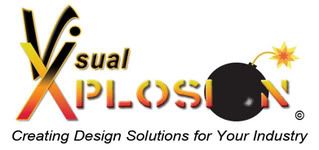 Visual Xplosion.....Creating Design Solutions for Your Industry