Let's help each other out and band together to get our businesses' going.

MODELS, PHOTOGRAPHERS, BUSINESS OWNERS, BUSINESS PEOPLE, MUSICIANS, BARS, CLUBS, PROMOTERS, ETC....

ADD US!!! VISIT OUR PAGE!!!Let people know about us!!! Promote Us, And We Will Promote You!!!
Visit us on My Space: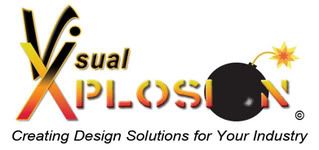 ---

VISUAL XPLOSION STORE


Vist the Visual Xplosion Store at CAFE PRESS where you can purchase a variety of items such as, t-shirts, hats, post cards, framed artwork, pillows and more to give as gifts or for yourself.


New designs will be added soon. Please come by often to check them out and purchase your cool stuff.

Visual Xplosion CAFE PRESS Store